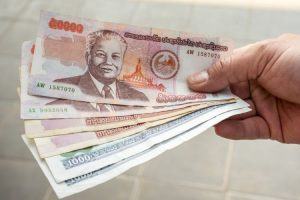 Many hotels, restaurants and gift shops display fixed prices. Otherwise, in some gift shops and markets, it is best, as in all of Asia, to ask prices at several shops or stalls before purchasing so you can get a "ball-park" price on the items of interest before buying. 
In the main centers, many hotels, restaurants and upmarket gift shops accept Visa and Mastercard credit cards. ATM's are now available in Laos for cash withdrawals, mostly in the big cities like Vientiane, Luang Prabang, Vang Vieng, and Pakse.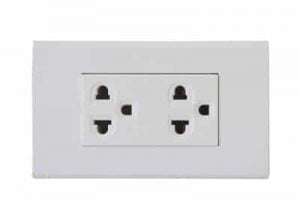 Laos uses power through 220v circuitry, and almost always are delivered through a two-pronged flat or round socket. It is best to purchase one before you leave home.
In the smaller towns and villages, local power stations may only deliver power for three or four hours a night. Unfortunately, some of the more remote communities have no power at all, so a torch is an essential item when traveling away from the main centers.