What to do in Phu Quoc?
Tour the island by motorbike
Allow a full day to see the most beautiful beaches and charming secret spots.
Night squid fishing
A private activity, entrusted to Hanoi Voyages. Departure and return from/to the hotel. Authentic and typically local, with local fishermen, we organize your squid fishing evening.
Lines provided, bait provided, everything is included. A friendly atmosphere with the fishermen on the boat who will share their tips for a successful fishing trip!
Fishing day
A private fishing day, with a boat reserved by Hanoi Voyages. Departure and return from/to your hotel.
Breakfast, lunch on boat, equipment provided for fishing, swimming, and diving with equipment provided to discover butterfly fish and other tropical species, rays.
A truly beautiful day of happiness, in private, on a boat just for you!
Ride the world's longest cable car over the sea
Recognized by the Guinness Book of World Records, the Hon Tom cable car is 8 km long and connects the two cities of An Thoi Town and Hon Thom Island.
A unique and breathtaking experience, flying over turquoise waters with coral reefs, overlooking the different islands of the Gulf of Thailand archipelago.
Diving in Phu Quoc
With all these postcard-perfect beaches, there's nothing more exciting than exploring the marine depths of Phu Quoc. You can go snorkeling and, for the more experienced, scuba diving!
For your safety and to reserve the best spots, Hanoi Voyages can organize your diving excursion.
A one-day snorkeling excursion that will take you to Finger Island, Dam Ngang Island, and May Rut Island where you can observe colorful corals and diverse marine life.
The joys of kayaking
Kayaking in Phu Quoc is practiced in a specific location, where the Cua Can river flows into the Gulf of Thailand. It is an ideal spot because it is not dangerous, making it perfect for beginners or families with children. The current is calm, and the natural beauty is breathtaking in a tropical jungle environment.
Hanoi Voyages, a specialist in "tailor-made" tours, has built a great reputation for organizing kayaking trips on the Cuan Can River.
Sunset on Long Beach
From 6 p.m., the magical spectacle of the fiery-colored sun begins! It's time to relax on the many terraces of bars.
Nightlife
This island offers all kinds of bars and places to enjoy a cocktail, with all ranges of budgets.
The must-try? Beachfront bars. We recommend Rory's Beach Bar, an open-air bar right in front of the sea.
Want to dance? The Lion Garden Beer Club is the largest nightclub on the island of Phu Quoc, spanning two floors. The type of music played is EDM and electro.
And finally, for festival-goers, Phu Quoc hosts the largest underground music festival in Vietnam every December.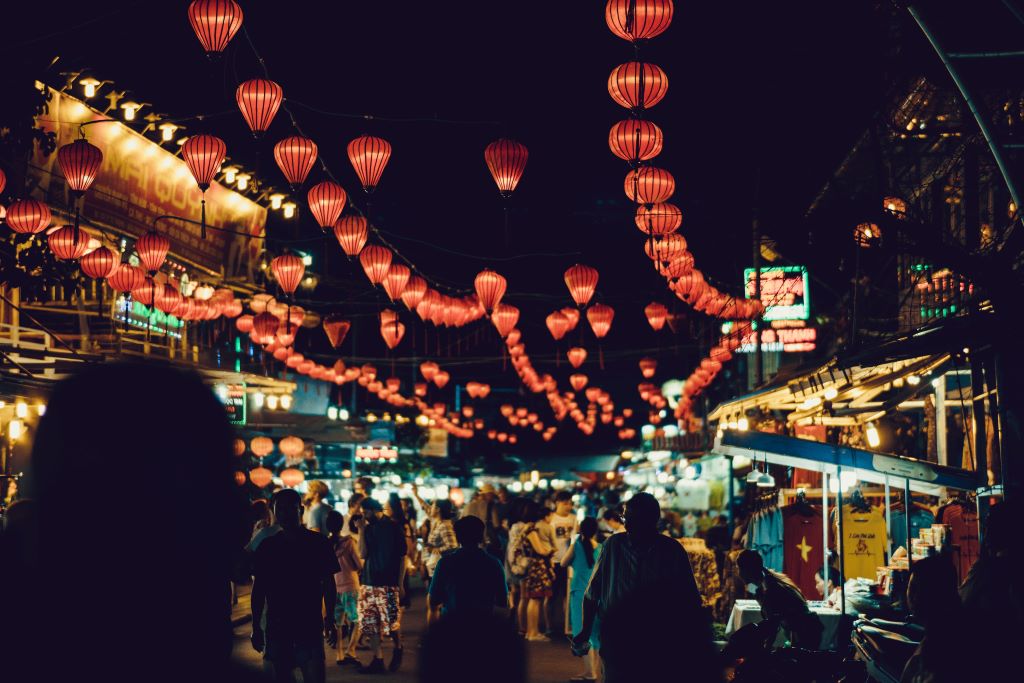 What to see in Phu Quoc with children?
Phu Quoc is a wonderful and interesting destination not only for adults but also for children. All the activities offered are suitable for families with children, and there is something for all ages. Fun, cultural, and educational activities are included in the list of activities that will appeal to your children for your family vacation in Vietnam.
Have a memorable family vacation in Phu Quoc, Vietnam, with exciting activities for you and your children:
Enjoy the beautiful beaches.
Take a tour of the night market where you can taste many local specialties.
Buy souvenirs for all your loved ones at a very reasonable price.
Discover the production of nuoc mam.
Spend a fun day at Vinwonders Phu Quoc amusement park – a paradise for children.
Observe wild animals at Vinpearl Safari.
Go fishing for a day.
Take a private boat trip to An Thoi Island with swimming, snorkeling, and fishing activities.
Visit Rach Vem Village and Bai Sao Beach.
Trust us with your family travel plans to Phu Quoc. Our aim is to relieve you of the personal management difficulties in a highly touristic area. We are accustomed to organizing one or several days during your stay.
Doing it yourself is difficult in Phu Quoc. The roads are in poor condition, and a license is required to drive a motorbike. Accidents are also frequent in Phu Quoc.
Reminder: Many small businesses in Phu Quoc sell excursions to discover the island, but they fall into the category of mass tourism. You will never be alone but always in groups, with imposed schedules, and sometimes rushed visits.
When to visit Phu Quoc?
The island is beautiful throughout the year, but the rainy season is from May to October, so it is better to avoid this time. The dry season is from December to April, which is the best time to visit when the weather is not excessively hot, and the sky is clear. Don't forget to bring sunscreen, protective clothing, and mosquito repellent.
How many days are recommended to visit Phu Quoc?
It is best to spend a week in Phu Quoc to fully enjoy the beautiful beaches, nature, and take a day trip by boat to visit the islands or explore the island's must-see attractions.
If you are unable to dedicate a week, consider staying for at least four days.
What can you do in 4 days in Phu Quoc?
2 days enjoying the beautiful beaches.
1 day taking a private boat trip to the islands of An Thoi organized by Hanoi Voyages.
1 day shopping or discovering the island's essentials with a driver.
What to eat in Phu Quoc?
The specialties of the island
When it comes to an island, seafood is a must-have and Phu Quoc offers a superb selection of seafood delicacies!
From calamari, barracudas, anchovies, to clams, there is something for everyone. Don't miss out on the grilled sea urchin, a refined yet succulent dish.
Ham Ninh crabs may be small in size, but they will delight your taste buds as they are often accompanied by a flavorful sauce of black pepper, salt, and lemon.
Sea cucumber soup! The holothurian (sea cucumber) is served in a soup of garlic, chili, Nuoc Mam sauce, and sea cucumbers. It's a highly nutritious and healthy dish! Dried sea cucumber is also a very original gift to bring back for your friends.
Hippocampus-infused wine is an alcoholic beverage infused with dried seahorses. It's a specialty of the fishing village of Ham Ninh, which can also be found at the Dong Duong market.
Rose myrtle wine, also known as Ruou Sim, is a yellow transparent wine with a specific aroma of rose myrtle fruit. It's sweet and tangy, and it's said to aid digestion and alleviate pain.
Cobia fish "BOP" soup: A delicious, sweet yet tangy soup made with fresh cobia fish, tomatoes, okra, and pineapple. A delightful dish of Phu Quoc!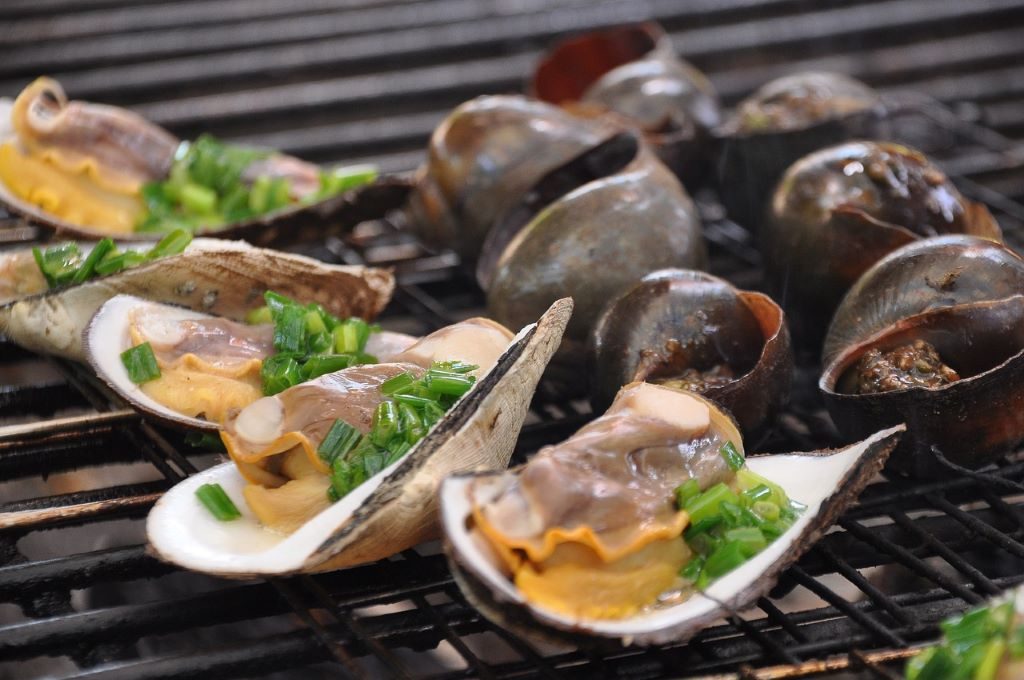 Where can you stay in Phu Quoc?
Phu Quoc offers a wide range of accommodations for all budget ranges, from hostels to luxury resorts. The following hotels are highly recommended:
MGallery La Veranda Resort Phu Quoc
A boutique hotel with character, built in the style of French seaside houses. It features tropical gardens, private balconies, two restaurants, a lounge bar, a swimming pool, a water sports center, and a day spa.
Fusion Resort Phu Quoc
Each spacious villa has a private pool and secluded garden, with stunning beach and riverside views. The resort offers tempting dining options, a 'breakfast anywhere' concept, and Fusion's unique 'all-inclusive spa' service.
Salinda Resort Phu Quoc
A five-star hotel located in a prime location on Phu Quoc Island with stunning views for romantic sunsets. The resort has 121 luxury rooms, suites, and villas designed in a contemporary and local style that seamlessly blends indoor and outdoor spaces.
Cassia Cottage
A unique luxury resort on Phu Quoc Island that was once an oasis owned by a spice trader's family. The resort offers relaxation on the beach, strolls through the gardens, island wine, and a sanctuary-like environment to escape from the pressures and anxieties of life.
Phu Quoc Eco Beach Resort
A warm and welcoming resort with high-quality rooms and service, a private and calm beach, and wonderful recreational facilities such as an outdoor pool and garden. The resort is located close to the city center.
9Station Hostel
Located conveniently in the middle of Long Beach in Duong Dong Town, 9Station Hostel comes highly recommended by travelers. The property is 900 meters away from Su Muon Pagoda and 1.3 km from Phu Quoc Night Market. This hostel offers clean and comfortable dorms and private rooms, as well as a swimming pool and a bar.
Phu House
A combination of traditional oriental architecture with a modern touch and beautiful natural light makes Phu House a favorite among travelers. This hostel offers a range of modern amenities and features a rooftop cafe that provides a splendid panoramic view of Phu Quoc Island.